Linux News Today: LibreOffice Curator The Document Foundation Turns 4, Happy Birthday!
Today, February 17, 2016, The Documentation Foundation, curator of the free, open-source, and cross-platform LibreOffice office suite beloved by GNU/Linux, Mac OS X, and Windows users alike, celebrates four years of activity.
Yes, it has been exactly four years since the The Document Foundation was born, back on February 17, 2012, as an independent self-governing organization formed by ex-members of the OpenOffice.org community to maintain the LibreOffice software.
"The Document Foundation was officially registered in Berlin on February 17, 2012. Four years have gone by, and the project has grown to a size that nobody would have dared to dream at that time. Happy Birthday!," reads today's brief announcement.
Softpedia Linux team wishes a very happy birthday to The Document Foundation non-profit organization and looks forward to more exciting LibreOffice releases and events in the coming months and years.
Below, we've attached a 3-minute long video, published by The Document Foundation with this grand occasion, showing us how big the LibreOffice community is, so we recommend watching it if you want to find out the answer.
Also, if you're using LibreOffice and it helps you in your daily life, don't hesitate to drop a comment below and wish The Document Foundation a happy birthday. On the other hand, if you want to get started with LibreOffice, we recommend visiting its website.
LibreOffice 5.1 and LibreOffice 5.0.5 are out now
The latest and greatest version of the free and open-source office suite is LibreOffice 5.1, announced by The Document Foundation just a few days ago, which you can download right now via Softpedia for GNU/Linux, Mac OS X, and Microsoft Windows operating systems.
Following the download links above, you'll also find the latest maintenance release in the LibreOffice 5.0 series, LibreOffice 5.0.5, which has been released yesterday, February 16, 2016, and it is the recommended choice by The Document Foundation for large-scale deployments.
Happy Birthday, The Document Foundation!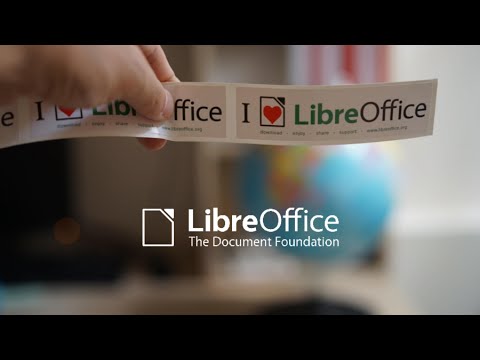 Play Video
Via Softpedia