Linux News Today: Mark Shuttleworth: We Won't Make the Same Mistake Again with Unity 8
The Ubuntu Online Summit 2016 for Ubuntu 16.10 (Yakkety Yak) has ended, and we told you already that Unity 8 and Snaps are the future for the popular operating system.
As expected, Canonical and Ubuntu founder Mark Shuttleworth had his Q&A session where users asked him various questions about Ubuntu and Open Source. There weren't many things Mark Shuttleworth said that we hadn't already known about, with the exception of a very interesting thing about the new Unity 8 interface.
When asked by a user who would like to see Unity 8 on Ubuntu 16.10 (Yakkety Yak) what is Canonical's priority on the upcoming Unity 8 desktop environment, Mark Shuttleworth answered by saying that the Unity 8 interface will be installed by default in Ubuntu 16.10, something that we already knew.
In Ubuntu 16.10 (Yakkety Yak), users will be able to select and use the Unity 8 session directly from the login screen, without the need to follow a complicated tutorial and end up running multiple commands in a Terminal to install various packages and doing all sorts of weird tricks, just like you can now use desktops like KDE, MATE, or GNOME.
Unity 8 won't replace Unity 7 without users' consent
Regarding Canonical's priority on Unity 8, Mark Shuttleworth said that there's currently a team of eighteen people working hard on making sure things are running smoothly, and that's their top priority right now. He also said that Canonical won't repeat the same mistake it made with Unity 7 a long time ago for Ubuntu 11.04.
So the important thing here is that Unity 8 won't be forced on users as the default desktop, as a replacement for Unity 7, without users' feedback. And that's a very good thing right there! Therefore, if people want Unity 8 on their desktops, then and only then Canonical will remove Unity 7 completely and replace it with Unity 8 on Mir.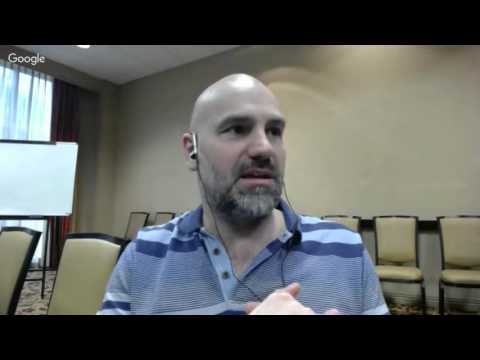 Play Video
Via Softpedia