Linux News Today: Meet MeLE PCG02U, a Fanless Intel Bay Trail PC Stick Running Ubuntu 14.04 LTS
Today we would like to introduce you guys to an upcoming PC stick powered by an Intel Bay Trail processor and running the Ubuntu 14.04 LTS (Trusty Tahr) Linux operating system.
Shenzhen Mele Digital Technology Ltd., a Chinese manufacturer of mini PCs, 4K UHD Android TV box sets, OTT solutions, Android OTT+DVB TV boxes, HD media players, Internet hybrid TV boxes, and accessories, it planning on releasing a Linux-powered version of its popular PC stick products.
The MeLE PC Stick PCG02U will come with the same internals as the current Windows 10-powered version, the PCG02, such as an x86 Intel Atom Bay Trail Z3735F Quad-Core processor running at 1.33 GHz and offering Intel HD graphics, 32GB eMMC 5.0 internal flash storage, and 802.11 b/g/n Wi-Fi operating at 2.4 Ghz with an extrenal antenna.
It will also offer Bluetooth 4.0 and 10/100M Ethernet connectivity, HDMI 1.4 video and audio output, a single USB 2.0 port with data connection, a single microUSB port that can only be used for power connection, a microSD card reader, a Kensington lock, and 1 GB DDR3 RAM.
Powered by Ubuntu 14.04 LTS
MeLE PC Stick PCG02U will be available later this year for the measly price of $59 (~€50), and according to the video presentation attched at the end of the article, thanks to ARMdevices.net, MeLE also plans on offering a version with 2 GB DDR3 RAM, for which users will have to pay the only $10 more.
The Linux-powered MeLE PC Stick PCG02U will run the Ubuntu 14.04 LTS (Trusty Tahr) operating system by default, which is supported by Canonical until April 2019, but users should be able to upgrade it to Ubuntu 16.04 LTS (Xenial Xerus), due for release on April 21, 2016. The stick will be available for sale on the MeLe website.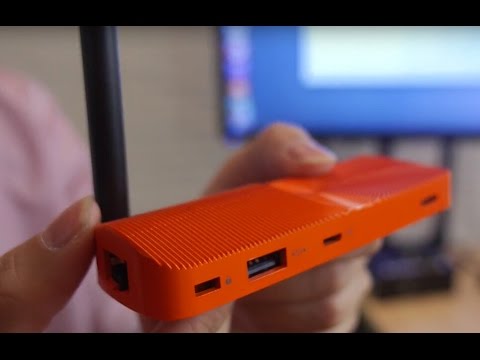 Play Video
Via Softpedia