Linux News Today: Nvidia Uses Ubuntu at CES 2016 to Show Nvidia DriveWorks
Nvidia announced at CES 2016 some really interesting new hardware that's aimed at autonomous cars, along with NVIDIA DriveWorks, and it looks like they used Ubuntu for the demo.
The fact that Nvidia shows upcoming technology running on a Linux distribution, in this case, Ubuntu, at CES 2016 shows just how far things have evolved for the open source operating system. This is not the first time that Nvidia chose Ubuntu for one of its demonstrations, so this can only mean that the confidence in this Linux OS is only getting stronger.
Nvidia DriveWorks is a new piece of software that will help car makers to use the new Drive PX 2 hardware that will power some of the autonomous cars in the next few years. Nvidia didn't just used the Linux OS to show a video; they had the software running in the distribution, natively. NVIDIA DriveWorks will most likely be available for all the available platforms.
Nvidia is not making a big fuss
The presentation was started by the company's CEO, Jen-Hsun Huang, and it lasted for quite a while. The developers showed how advanced their system is and what are the components used to make it work. The video posted on Youtube makes no mention of Ubuntu, but that's actually a good thing.
"Watch how Nvidia DriveWorks can accurately model the environment around a car using sensors such as cameras, lidar, radar and GPS, presented at the Consumer Electronics Show 2016 in Las Vegas," is noted on Youtube.
There are probably quite a few people in the audience that are wondering more just what it that operating system more than how Nvidia DriveWorks will be implemented.
In fact, if we take a look at CES 2015 we'll see that Nvidia's CEO, Jen-Hsun Huang, used Ubuntu then as well, taking everyone by surprise. Now it's 2016 and using Ubuntu seem to be the norm.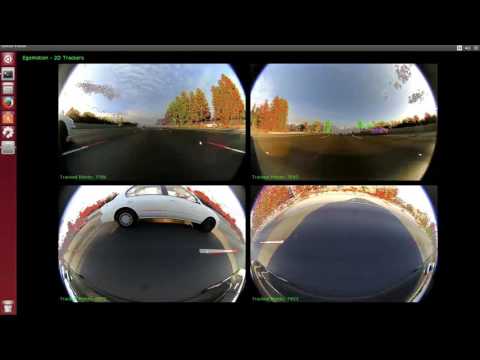 Play Video
Via Softpedia