Linux News Today: OpenMW 0.39 Open-Source Elder Scrolls III: Morrowind Remake Lands for GNU/Linux
The OpenMW project today, April 16, 2016, announced yet another maintenance version in the development cycle of their open-source remake of the Elder Scrolls III: Morrowind game for GNU/Linux operating systems.
OpenMW 0.39.0 has been announced earlier and it looks like it adds mostly bug fixes, as well as various improvements to the OpenMW-CS component, a replacement for Morrowind's TES Construction Set.
However, there are a few new things that have been implemented in the OpenMW 0.39 release, such as support for caching loaded cells, background cell loading, initial support for object shaders in the OSG (OpenSceneGraph) engine, and corpse clear delay.
Moreover, there's now support for RGBA and RGB embedded textures in NIF files, support for sphere map NiTextureEffects, a FixMe script instruction, and per-creature respawn time tracking. Also, rendering of statics was optimized and interpolation for physics simulation was implemented.
Over 40 bugs have been fixed in OpenMW 0.39.0
As mentioned before, OpenMW 0.39.0 is all about bug fixing, as, according to the changelog, which we've attached at the end of the article for reference, a total of 41 issues have been resolved (not counting the OpenMW-CS ones).
Below, the OpenMW developes have prepared two nice videos that show you what has been implemented in OpenMW and OpenMW-CS as part of today's 0.39.0 release, which has been in development for the past two months or so.
"The venerable Atahualpa has bravely stepped up to fill WeirdSexy's boundless shoes as our video producer, check out the video for this release and OpenMW-CS 0.39.0," reads today's announcement.
OpenMW is an open-source Elder Scrolls 3: Morrowind engine reimplementation, and the latest release, version 0.39.0, is now available for download via our website. As usual, you can also install it from the main repositories of your GNU/Linux distribution.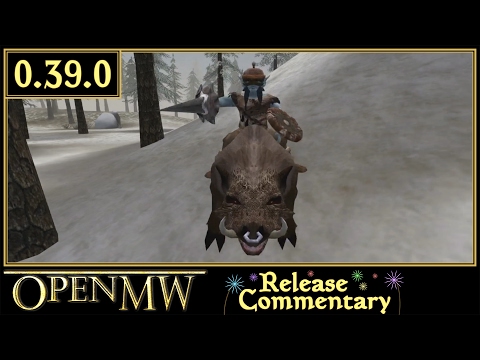 Play Video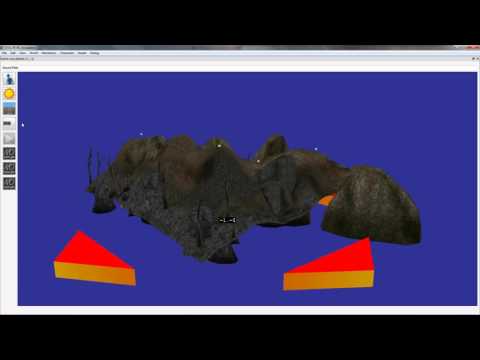 Play Video
Via Softpedia