Linux News Today: Oxenfree Supernatural Thriller Game Is Coming to Steam on Linux and SteamOS
If you're a nostalgic person, you love to play old-school games, and you liked movies like "Poltergeist" and most of those excellent thriller flicks of the '80s, then most certainly you'll adore this game.
Oxenfree appears to be the first game of independent developer and publisher Night School Studio, a supernatural thriller set on an abandoned island, about a group of teenagers who want to have a good night's fun, but unconsciously open a ghostly rift, transforming everything into a horror show.
In Oxenfree, you, the player, will play as Alex, a smart yet stubborn young girl who just wants to party and have a lot of fun while at it. You are accompanied by your new stepbrother Jonas on this terrific journey into your own strengths and weaknesses, as you'll have to defeat the darkness and the treacherous creatures unleashed.
"How you deal with these events, your peers, and the ominous creatures you've unleashed is up to you," said Night School Studio. "YOU determine every aspect of Alex's story while exploring Edwards Island, uncovering the base's dark past, and changing the course of your friends' lives."
The game features a unique radio mechanic that lets Alex manipulate the world around her, as well as to communicate with the mysterious ghosts that have been unleashed. Also, the game's soundtrack is created by the same person who wrote the superb soundtracks of the Sword & Sworcery and Galak-Z titles.
An intelligent conversation system will alter the whole story during the gameplay in Oxenfree, and those who played the Borderlands, Borderlands 2, Tales From the Borderlands, The Wolf Among Us, Tomb Raider, and The Walking Dead will enjoy the familiar and talented voices of Erin Yvette, Britanni Johnson, and Gavin Hammon.
Coming to Steam for Linux, SteamOS, and PlayStation 4 soon
Oxenfree was officially released earlier this year, in the last days of January, and since then, it has received hundreds of very positive reviews from users who bought the game, which is currently available on Steam for Microsoft Windows and Mac OS X operating systems.
We already know that the game will launch on Sony's PlayStation 4 gaming console on the last day of May, on the 31st, and earlier today, Night School Studio has announced on their Twitter account that the superb Oxenfree game will be coming to Steam for Linux and SteamOS too.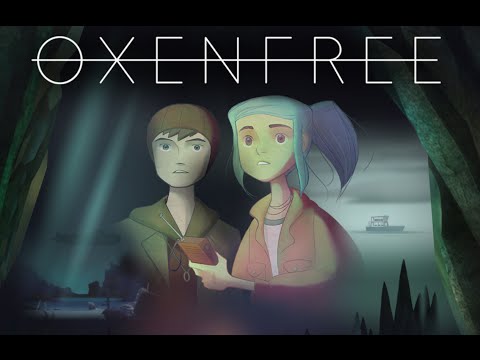 Play Video
On any other day this would just be @LaserCannon drinking at work, but today hes drinking & making OXENFREE 4 Linux! pic.twitter.com/Qar7av114Q — OXENFREE (@nightschoolers) May 19, 2016
Via Softpedia