Linux News Today: Raspberry Pi 3 Officially Released, Ten Times More Powerful than Original Model
Raspberry Pi 3 is now available for purchase, and this new single board mini-PC aims to take the world by storm with some amazing hardware specs at the same $35 (€32) price.
The original Raspberry Pi Model B changed the world, and there is no disputing that. Who would have thought that a small PC with a tiny processor and 256MB of RAM would have such a huge impact? The unimpressive hardware becomes a lot more attractive because of the small price and the great connectivity.
People could use the Raspberry Pi Model B on projects ranging from simple media players to robots and DIY projects. The second edition of the Raspberry Pi brought even more power, better connectivity, and kept the price.
After some details about the new model surfaced over the weekend, now the third edition (not counting Zero or other variants) has arrived, and it promises to change the world once more.
Raspberry Pi 3 is here, and it's 64-bit
The biggest news regarding Raspberry Pi 3 is probably the new processor, which is a 1.2GHz 64-bit quad-core ARM Cortex-A53 CPU. The makers of Raspberry Pi 3 say that the processor is roughly ten times more powerful than that of the first generation.
"For Raspberry Pi 3, Broadcom have supported us with a new SoC, BCM2837. This retains the same basic architecture as its predecessors BCM2835 and BCM2836, so all those projects and tutorials which rely on the precise details of the Raspberry Pi hardware will continue to work," said Eben Upton, Raspberry Pi founder.
The new Raspberry Pi 3 also comes with 1GB LPDDR2, and it's fully compatible with the applications that have been released until now. This is a really important information for developers and users who want to move their projects to the new platforms.
Another interesting feature that will definitely get people excited is the fact that 802.11n wireless LAN and Bluetooth 4.1 is integrated directly into the board.
The only downside, if you can call it that, is that the new board will need 2.5A adapter if you want to connect power-hungry USB devices, although it's likely that the board will run with a regular USB if you don't plan to add anything else.
Raspberry Pi 3 is already available for sale on element14 and RS Components for $35 (€32), and it's likely to land soon for other retailers as well.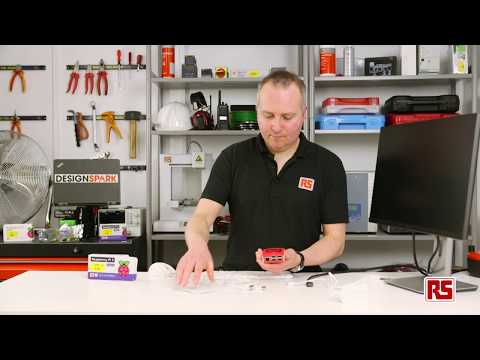 Play Video
Via Softpedia