Linux News Today: Solus 1.2 Is Coming Soon with a Much-Improved Installer, Many New Features – Exclusive
Solus 1.2 is coming very soon, believe it, and we had the pleasure of chatting with Solus Project leader Ikey Doherty during the last few days about various Solus-related things, including what's coming in the major release.
Existing Solus users need not worry about the Solus 1.2 release, as they will get most of the new features through updates, thanks to the semi-rolling release model offered by the independent Linux kernel-based operating system, but reinstalling might as well be a wise move.
However, there are some great things that are coming to the Solus 1.2 release, such as a much-improved graphical installer, which supports automatic partitioning of your disk drivers, dual boot with other GNU/Linux operating systems, as well as the ability to reuse existing SWAP partitions from other Linux OSes, if any.
"The new installer, it's a short-term rewrite, to address the deep flaws in the old installer," said Ikey Doherty exclusively for Softpedia. "The old installer is actually from around 2009/2010 and was the original code behind my LMDE (Linux Mint Debian Edition) installer, "live-installer"."
Solus installer now supports NVMe and M.2 SSDs
Among other cool new features implemented in the graphical installer that will ship as part of the forthcoming Solus 1.2 operating system, which promises to be a massive update to Solus 1.1 and previous releases, we can mention support for automatic creation of an EFI system partition and support for NVMe and M.2 SSDs.
There are also the usual optimizations and performance improvements that Ikey Doherty worked on for the past few months, making the Solus installer lighter and much better that the old one used in the Solus 1.1 image that is available for download right now from the project's website.
Until Solus 1.2 is out, you can see the new Solus installer in action below. Also, this weekend, we will have the pleasure of test driving the Solus 1.2 release, to offer our readers a first look story and present them the new major update of the independent Linux kernel-based operating system for personal computing. Highlights will include the new Solus rebranding and better Steam integration.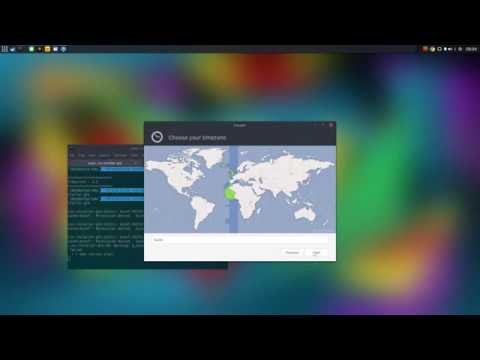 Play Video
Via Softpedia