Linux News Today: Studio 13.37 Linux OS Reaches Version 2.4, Now Works on Intel-Based Macs
The developer of the Studio 13.37 OS, a GNU/Linux distribution based on the well-known Puppy Linux operating system, announced earlier the release of the 2.4 build.
Powered by the long-term supported, real-time Linux 4.4.3 kernel, Studio 13.37 2.4 is here to add fix bugs reported by users since the previous release, update various applications and core components, as well as to introduce a few exciting new features.
Release highlights of Studio 13.37 2.4 include support for Intel-based Macs and support for UEFI (Unified Extensible Firmware Interface) machines, which has been implemented in the ISO-hybrid image that support both 32-bit and 64-bit kernels.
Among the updated applications, we can notice the Ardour, MuSE, and Non DAW digital audio workstation projects. The ALSA (Advanced Linux Sound Architecture) sound server has been updated as well.
The nano text-mode editor and xkill command-line utility for killing X11 windows are new additions to Studio 13.37, which now provides music quotes right on the desktop via the Conky software.
"Corrected a bug where Chrome wouldn't run because Firefox was installed. Firefox is intentionally frozen at version 34, doesn't complain about Flash, can't upgrade itself, and is heavily customized. Pretty nice," said the Studio 13.37 developer.
Studio 13.37 2.4 available for purchase today
Studio 13.37 is currently built on top of the lightweight Openbox window manager, which has been updated to version 3.6.1 in the new 2.4 release. Moreover, there's now the ocd-Dock that can be activated using the build-in "Dock Selector" tool.
Studio 13.37 2.4 is available today as a free update to existing customers. The distribution costs money and it is delivered as a digital download for $49.99 (€45) or a Premium USB Edition for $74.99 (€67.5) from the project's website.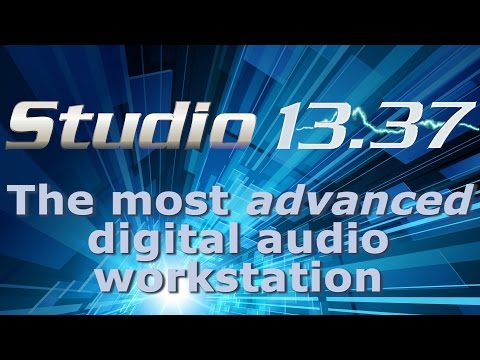 Play Video
Via Softpedia