Linux News Today: Ubuntu for TV Possibly Still in the Works
Ubuntu for TV was briefly a thing for Canonical, but it never really took off, and it slowly faded away, but it seems that they haven't given up on that idea, and we might still get it.
Ubuntu for TV was a really different operating system that was initially showcased back in January 2012, at CES. It' s been four years since then and Ubuntu for TV is no more. The previous Ubuntu community manager, Jono Bacon, said that the project didn't actually die, it was just folded back into the main distro.
Whatever happened with it, the obvious truth is that Ubuntu for TV doesn't exist right now, but it doesn't mean that it's not going to happen either. In fact, now with the changes that have been made to the Ubuntu ecosystem, with all the talk about convergence and all, it will become a lot easier to make the operating system work on TV as well.
Ubuntu for TV is happening?
People have stopped asking about Ubuntu for TVs, so no one is really interested anymore, but this is actually a great time for Canonical to convince some TV-making company that they can use their Ubuntu system. The new smart TVs are not much more powerful, and they would perform a lot better.
The current Ubuntu community manager, Michael Hall, gave a presentation at the UbuCon Summit 2016, that took place during the SCALE 14x event in Pasadena, California. Since getting ahold of his talk is difficult, we had to settle with the entire nine-hour conference that's available on YouTube.
Since not a lot of people will sit through all of that, it's possible that some of the information presented there will be lost. Michael had a very interesting presentation about the current stage of development for the Ubuntu convergence. Those of you who are following the Ubuntu project won't be surprised by his presentation, but there was, at least, one item that seems to be new.
Towards the end of the presentation, which you can find below, he said that Ubuntu "makes it really easy for app developers to build app, that works well on the desktop, and on the phone, and on the tablet, and eventually on the TV."
The fact that he casually mentioned the TV as a platform might have something to do with the fact that he had his phone hooked up on a projector, but he might be referencing Canonical's plans to include the TV as one of the supported platforms in the convergence model. One can only hope. The interesting part starts at 3:12 (that's hours and minutes).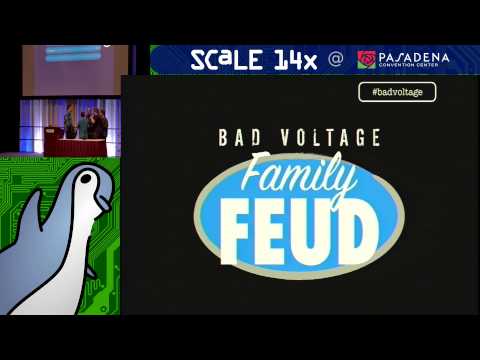 Play Video
Via Softpedia