Linux News Today: Valve and Capcom Working Closely to Bring Street Fighter V to Linux This Spring
Street Fighter V is out for Windows and PlayStation 4, but Linux users will have to wait a little bit more until they can play it.
The announcement that Street Fighter V will be available on SteamOS, and Linux implicitly, took the gaming community by surprise. Players have been wondering whether Linux users will be able to play the game along with everyone else, but now that the launch date is behind them, they don't have to worry.
Street Fighter V is using the Unreal 4 engine, and we do know that the engine has native support for the Linux platform. This means that it can be developed specifically for Linux and not ported from one of the existing versions. Still, it looks like the developers have had a hard time finishing the work in time for SteamOS, and users have been asked to wait patiently until spring.
Street Fighter V for SteamOS to arrive soon-ish
The SteamOS version has been delayed for now because the developers need more time to work on it, and Capcom seems to be working closely with Valve to make sure they provide the best possible experience.
"Attention Steam users and Street Fighter V players! Our development team is working closely with Valve engineers to bring the full Street Fighter V experience onto the SteamOS platform. This will be a free update to all Street Fighter V Steam players and will be released this Spring. More news will be shared soon, so stay tuned," developers wrote on Steam.
Nothing else is being shared, but the fact that Valve is working with the Capcom might be a sign that Street Fighter V could be one of the first games to support Vulkan, the successor of the old OpenGL.
Vulkan is rumored to make an appearance in the coming months, after it missed the 2015 launch. Since Valve is one of the main companies working on Vulkan, among many others, it stands to reason that Street Fighter V would make a great first game powered by this new technology.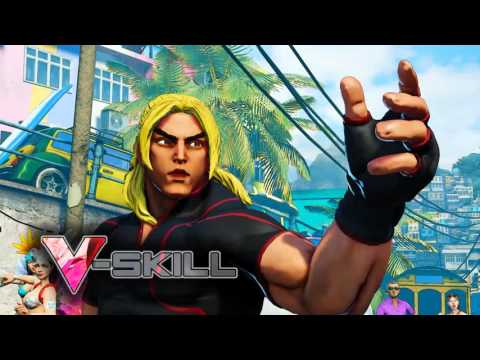 Play Video
Via Softpedia