Linux News Today: Watch: Linus Torvalds Talks About Why You Should Choose a Career in Linux
The Linux Foundation, a non-profit organization dedicated to promoting the growth of Linux, has recently published a new video starring the father of Linux, Mr. Linus Torvalds.
It's a very short video, of approximately one minute, but also very inspiring for those who want to start an IT career, and why they should choose to work in Linux-powered and Open Source environments.
Linus Torvalds started Linux, as in the Linux kernel, twenty-five years ago, in 1991, as a hobby, as he wanted to have an OS for his own needs. And today, Linux is currently behind thousands of GNU/Linux operating systems and projects.
Best of all, Linux can be found almost anywhere these days, on the most demanding servers that power the World Wide Web (WWW), in your car, on your mobile phone, as well as in numerous small embedded devices.
But Linux is not all about technology, as the most interesting part, at least as Mr. Torvalds sees things right now, is the community behind it, the people involved in this gigantic open source project.
Therefore, the Linux creator Linus Torvalds recommends you to consider choosing a career in this area, as it might just turn out to be the smartest choice you've done. The world is in need of more Linux and Open Source professionals.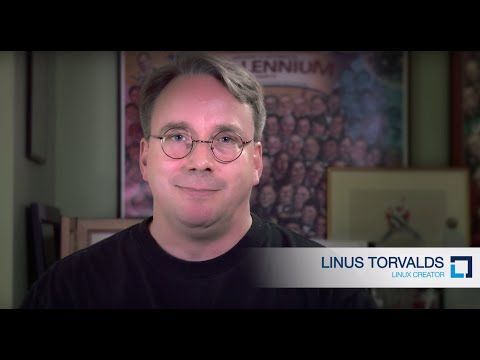 Play Video
Via Softpedia