Linux News Today: Watch: Mark Shuttleworth Talks Ubuntu, LinuxONE and Big Data at OpenStack Summit
The OpenStack Summit 2016 is taking place these days, and Canonical founder Mark Shuttleworth is there to talk about the latest technologies and trends, including Ubuntu, Big Data, and LinuxONE.
OpenStack Summit is an annual, five-day conference for developers, users, and administrators of the widely used OpenStack cloud software. The event gathers OpenStack contributors, IT leaders, cloud administrators, telco operators, as well as app developers to discuss the future of cloud computing, and the next OpenStack release.
OpenStack Summit Austin 2016 is taking place in Austin, Texas, USA, between April 25-29, and it looks like Mark Shuttleworth is there to promote the popular Ubuntu Linux operating system amongst the OpenStack community. Attached at the end of the article is his keynote speech, where the Canonical founder demonstrates advances in OpenStack the enable the cloud software to be reliable, fast, and economic.
In his 30 minutes long keynote video, dubbed "Carrier-grade architecture with public cloud economics," Mark Shuttleworth talks about Juju being more used in OpenStack deployments than Chef, Salt, or PackStack, Autopilot, Canonical's easy-to-use, automated tool for OpenStack deployments and management, as well as the LXD pure-container hypervisor that's available in Ubuntu 16.04 LTS (Xenial Xerus).
On the second half of the keynote, which we recommend watching it because of all the demos Mark Shuttleworth presents there (very interesting stuff), the Canonical founder talks about software-defined storage at scale, including Telco adoption of Juju, as well as NFV vendors offering Juju charms. Doug Balog, General Manager for Power Systems at IBM, will also talk about Ubuntu on LinuxONE. Enjoy the video below courtesy of OpenStack Foundation!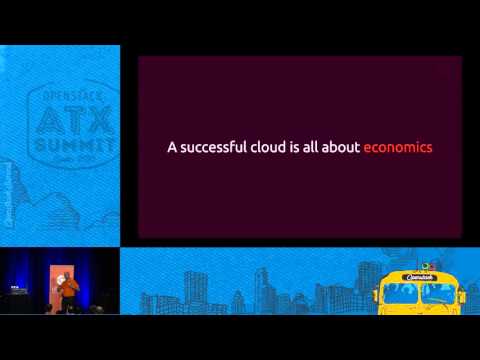 Play Video
Via Softpedia