Linux News Today: Watch: Meizu PRO 5 Ubuntu Edition Phone Hands-On
Yesterday we showed you guys one of the first video reviews of the new BQ Aquaris M10 Ubuntu Edition tablet, which just won the "Best of MWC 2016" award.
However, we've promised you that we will publish a similar video with the new Meizu PRO 5 Ubuntu Edition phone, so here it is, as briefly reviewed by one of the editors of the well-known GSMArena website. The video has approximately 2 minutes, but you can see the smartphone and the Ubuntu OS in action.
With this occasion, we would like to remind you that the Meizu PRO 5 Ubuntu Edition boasts a Samsung Exynos 7420 Octa-core processor, a 5.7-inch Full HD (1920×1080) AMOLED display, 3GB LPDDR4 RAM, 32GB internal memory, a 21MP camera with 4K video recording support, and a Li-Ion 3050 mAh battery.
As you may know, Canonical is present at the Mobile World Congress 2016, which takes place these days in Barcelona, Spain, to showcase its latest Ubuntu-powered devices, such as the Meizu PRO 5 Ubuntu Edition smartphone and BQ Aquaris M10 Ubuntu Edition tablet.
But that's not all Canonical is there for, as visitors can finally see the latest progress of the Ubuntu convergence, as well as numerous other IoT (Internet of Things) and cloud (OpenStack, Juju, MASS, Snappy) innovations. So if you are at MWC 2016 this year, visit Canonical's stand in Hall 3 J30.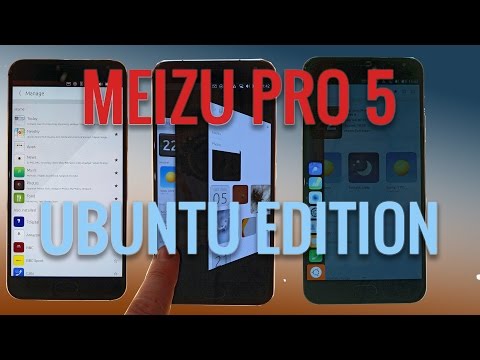 Play Video
Via Softpedia