Linux News Today: Watch: Ubuntu MATE Linux Operating System Running on a NanoPi 2 SBC
Chinese SBC seller FriendlyARM published a new video on their YouTube account to show us that the Ubuntu MATE operating system runs flawlessly on the NanoPi 2 single-board computer attached to a capacitive touch LCD.
We saw Ubuntu MATE running on many devices, but this would be the first time when we see it used on this very interesting setup, a cool NanoPi 2 SBC connected to a capacitive touch LCD via HDMI output. The Inernet connection is provided via the built-in Wi-Fi module.
What's a NanoPi 2? Well, we were wondering just that, so we took a look at FriendlyARM's NanoPi 2 product page to learn all about it. Basically, it's a tiny 32-bit Quad-Cortex A9 computer that boasts 1GB RAM, onboard Wireless and Bluetooth chips, and support for both Linux and Android OSes.
In the one-minute video attached below, you see Andy from FriendlyARM operating the Ubuntu MATE Linux distribution with a Bluetooth keyboard and mouse. As you can see everything runs pretty smooth and the apps open quite fast on the 1.4Ghz processor of the NanoPi 2 SBC.
In the video's description, the developers noted that fact that they will soon make the Kali Linux penetration testing distro run on their NanoPi 2 single-board computer too, after announcing a couple of months ago that Debian runs quite smoothly on the tiny device.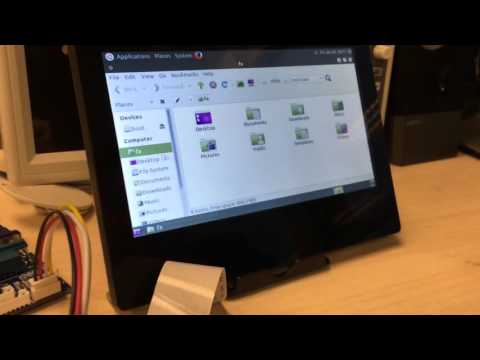 Play Video
Via Softpedia