Linux News Today: Watch: Ubuntu MATE Linux OS Running on a Raspberry Pi 3 SBC with External LCD
Today still being weekend and all that, we've decided to continue our delightful "Watch" series of articles with a new about the Ubuntu MATE Linux operating system.
A few days ago, YouTube blogger Bird Techstep published a new video a few days ago where he shows the world Ubuntu MATE running on the recently released Raspberry Pi 3 Model B single-board computer.
The awesome thing about the video is that the Raspberry Pi 3 SBC has an XXC-40-038 A2 external touch screen attached to it, allowing the user to interact with Ubuntu MATE's interface using nothing but a pen.
We reported a couple of weeks ago that Martin Wimpress from the Ubuntu MATE project released a new version of the Ubuntu Pi Flavour Maker tool, which now lets anyone port the Ubuntu-based operating system to Raspberry Pi 3.
Of course, the Ubuntu Pi Flavour Maker utility can also be used to port other official Ubuntu flavors, such as Xubuntu, Lubuntu, or Ubuntu Server (both minimal and standard editions), but you can use to port other Ubuntu-based OS as well.
It is cool to see hackers and skilled developers put together unique and innovative hardware setups based on recent technologies and devices, such as the powerful Raspberry Pi 3 board, which finally brings built-in Wi-Fi and Bluetooth support.
Getting back to the video, which you can enjoy below, it seems a little hard to do some basic computing tasks on the tiny LCD, besides opening the menus, as the Ubuntu MATE interface does not look like it supports the respective screen resolution.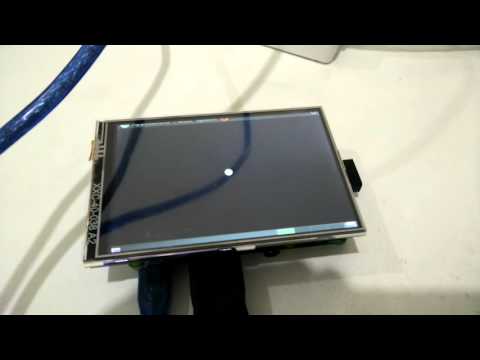 Play Video
Via Softpedia