We reported a month ago that a group of engineers, open-source aficionados, and Linux enthusiasts started a new Kickstarter campaign for a device called Mycroft, which has been dubbed "An Open Source Artificial Intelligence For Everyone."
Mycroft aims to be the world's first open-source and open-hardware AI (Artificial Intelligence) device for home users. It is powered by the well-known Raspberry Pi 2 SBC (Single-Board Computer) and Canonical's Snappy Ubuntu Core operating system.
On September 8, with approximately 48 hours left, the Mycroft project managed to raise over $110,000 (€98,000), which means that the device was successfully funded, and it will arrive in users worldwide on July 2016.
"We have successfully funded our Kickstarter campaign! Let us thank you and learn about whats in store for they Mycroft team! Remember to check out our Kickstarter at: https://mycroft.ai/kickstarter," say the Mycroft developers in the description of their latest YouTube video presentation.
First devices will be shipped in summer 2016
However, this is only the beginning of the development of Mycroft, as the developers will need more than $100,000 to fully fund their efforts, but for now, they just want to see if the Open Source community is interested in an artificial intelligence solution.
And we've just proved that we are interested in an open-source alternative to proprietary artificial intelligence solutions, so now the Mycroft devs will have to start building those smart devices and deliver the first units to their initial 1.000 backers.
The first Mycroft devices should be available sometime in summer 2016, around July, which means that the Mycroft developers will have one full year to purchase components, finish the software, assemble the units, and deploy the cloud infrastructure.
We'll let you now enjoy the video below to see the excitement over Mycroft's successful Kickstarter campaign, where the project's CTO, Ryan Sipes, sends his thanks and an update on the development of the device.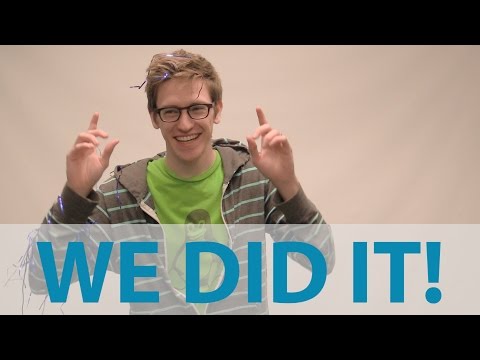 Play Video
Via Softpedia