Kodi's Nathan Betzen announced just a few minutes ago the availability of the first Beta development release of the upcoming Kodi 17 "Krypton" open-source and cross-platform media center software.
Kodi (formerly XBMC) is the most used media center applications, and the next major version is in the works for the past couple of months, during which it received a total of three Alpha milestones, one internal and two public. Dubbed Krypton, Kodi 17 is now in Beta stages of development, and the final release promises a huge amount of improvements.
"We are excited to announce the first Beta of Kodi 17, codenamed Krypton. Kodi 17 features a huge amount of work in areas like video playback, live TV and PVR/DVR, the music library, skinning and more. It features a new default skin, as well as a new default touchscreen skinned, named Estuary and Estouchy, respectively," says Nathan Betzen in today's announcement.
Here's what's new in Kodi 17 Beta 1
Since Kodi 17 "Krypton" Alpha 3, which arrived on the first day of August, the development team managed to add various minor fixes reported by those who managed to test drive the third Alpha build, as well as a bunch of under the hood improvements, in particular for the new Estuary and Estouchy skins, the Music Library, Live TV and PVR/DVR components, as well as the Settings section.
A demo of the Estuary new default skin for Kodi 17 is available below if you want to see it in action, and we also recommend taking a closer look at the official changelog if you're curious to know what exactly has been changed since Kodi 17 Alpha 3. In the meantime, we invite you to download the Kodi 17 Beta 1 development builds and take them for a test drive, to report bugs, of course.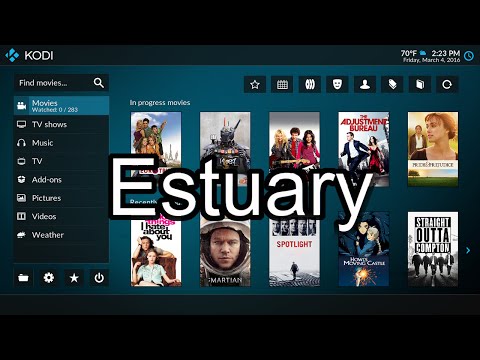 Play Video
Via Softpedia